Because Family Matters
When it comes to your family, you want only what's best for them. If your child is a member of the Muscogee Nation, you have the right to have your family law cases handled in the Muscogee Nation tribal court. Due to the size of the court and the tight-knit nature of tribal members, these proceedings are often intimate and informal.
If you're going through a divorce or an adoption or determining paternity, guardianship, child support, child custody, or grandparents' rights, you need representation in court. For an experienced family lawyer licensed to practice in the Muscogee Nation tribal court, contact Theodore Hasse, Esq.
Family matters can be emotional. You may not want to have to go to court. However, that is the best way to handle these matters. You'll want a skilled attorney to represent you in Muscogee Nation tribal court. Theodore Hasse can stand by your side in any family law case and offer impeccable counsel.
For the best possible outcome in your family law case, don't go it alone. Tribal courts can be more personal than county courts, nobody but you and your attorney can be relied on to represent your interests as you best understand them. What's more, when you bring an attorney to court, you demonstrate your deep concern for the best outcome in a difficult family matter.
Theodore Hasse has made it is professional mission to handle each case with compassion and dedication. He knows the people in the Muscogee Nation tribal court system, and they recognize him. This collegial recognition allows him to communicate effectively with the courts.
Theodore Hasse offers representation in the following areas:
Family Law Practice Areas
Divorce
Child Custody
Child Support
Paternity
Guardianship
Adoption
Grandparents' Rights
Divorce in Muscogee Nation
Divorces can be generally grouped into four categories: contested, uncontested, with children, and without children. All of these divorces can be handled in the Muscogee Nation tribal court.
A contested divorces occurs when both spouses do not agree on the conditions of the divorce. One spouse may not even want a divorce. These cases are more complicated, so you'll definitely want a knowledgeable attorney to aid you throughout the process.
An uncontested divorce tends to be the easiest form of divorce. Often called an agreed divorce, this approach is only possible when both spouses agree on every condition of the divorce, including wanting to get divorced.
A divorce without children often generates less controversy generally than one with children. When minor children are involved, courts have to make decisions on child custody and child support.
No matter what kind of divorce you're going through, family law attorney Jason M. Lile can counsel you from beginning to end, including with child custody and support.
Child Custody in Muscogee Nation
Child custody can be handled in the Muscogee Nation tribal court when a child is a member of the Muscogee Nation. The Indian Child Welfare Act assures tribal members their custody matters can be heard in tribal courts.
While tribal courts may have a unique and often more personal or collaborative approach to family law matters,  family law procedures in tribal court tend to mirror those of state courts. That is because federal laws, especially the Uniform Child Custody Jurisdiction and Enforcement Act promotes uniform jurisdiction and enforcement in child custody and visitation cases nationwide.
In general, child custody can either be sole or joint. With sole custody, one parent is the primary caregiver who has custody of the child all the time. The sole custodian makes all important decisions about the child's life, including healthcare, education and spiritual matters. With joint custody, the parents share custody of the child, including decision-making authority.
However, joint custody isn't necessarily divided evenly between the parents. A custody plan can award either parent decision making authority for a child, in some matters or in most matters. Child custody also involves deciding visitation schedules, including vacations, holidays, and special occasions.
Oklahoma courts have recently recognized "primary custodian" as a concept beyond joint or sole custody. The primary custodian enjoys some advantages if either parent wants to relocate the child away from the current residence. A skilled tribal family law attorney can help you navigate delicate matters of child custody in terms acceptable to tribal courts.
Changes in your housing, financial, and work situations could merit a modification to the child custody agreement. Whether you're deciding child custody for the first time or wanting to make a modification, you need Jason M. Lile to get you the best possible outcome for both you and your child.
Child Support in Muscogee Nation
If you have a child with someone you aren't married to, and you're not raising the child together, one of you is likely to be required to pay child support.
Courts determine during child custody proceedings which parent will be obligated to pay child support. Contrary to popular belief, child support obligations are not necessarily a result of which parent has custody.  Nor do fathers automatically owe child support to mothers. Muscogee Nation has adopted Oklahoma child support guidelines to determine each parent's child support obligation.
Oklahoma child support guidelines consider each parent's income, the number of nights a child spends with each parent, and each parent's other contributions to child care. For parents with joint custody and similar incomes, the guidelines might not require either parent to pay. Or, a parent could have more overnights but because they earn significantly more income they could still be obligated to pay child support.
If those payments aren't made on time or at all, the person who owes the money would be considered delinquent. They could face fines, contempt of court citations, collections efforts, interest charges, and even jail time. A skilled attorney can help you get the payments you're entitled to.
Under certain circumstances, modifications can be made to the child support agreement. These include changes in income or custody, a medical disability, and an increase in the cost of caring for the child.
Whether you're filing for child support, behind on giving or receiving payments, or wanting to make a modification to your current agreement, you need a family law attorney who is familiar with the process to help you through it. As a child support attoreny, Jason M. Lile can offer his expertise in Muscogee Nation tribal court.
Paternity in Muscogee Nation
If you or the child you believe is yours are a member of the Muscogee Nation, you are eligible to determine paternity in the Muscogee Nation tribal court.
Unless you are listed on the child's birth certificate or the mother has signed an Acknowledgement of Paternity with you, you may need to take a DNA test to determine paternity.
Instead of blood, this DNA test uses saliva from a mouth swab. A legally binding DNA test is 90% to 99% accurate and results usually take between four and six weeks.
Whether you're hoping to get an Acknowledgement of Paternity signed or are prepared to take a DNA test, you should have a family lawyer representing you. Because Jason M. Lile understands how paternity cases work. He can represent you with confidence in a tribal paternity matter.
Guardianship in Muscogee Nation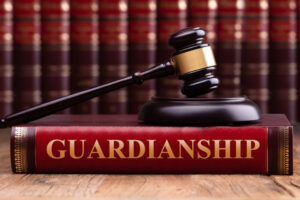 When a person can't manage their own needs, the court can appoint a guardian. When the court selects a guardian for a physically or mentally incapacitated person, they look for the best available option based on the preferences and needs of the ward, the person needing a guardian.
If the ward nominated someone to be their guardian before they were incapacitated, that person may become their guardian. Other people who could qualify as guardians are the ward's spouse, parent, adult child, or a relative they lived with prior to the petition for guardianship. It could also be a person nominated by the ward's current caregiver or a specialized care professional.
If someone you love is in need of a guardian and is a member of the Muscogee Nation, you'll want strong representation from a family lawyer who will fight for the best possible outcome. Jason M. Lile knows how sensitive matters of guardianship can be. He will handle it expertly and delicately.
Adoption in Muscogee Nation
Whether you're seeking an adoption or putting a child up for adoption in Muscogee Nation, you should have an attorney to help make sure things go smoothly. When a child is involved, their best interests are always protected.
The process of an adoption can be complicated in order to protect the child and the adoptive and birth parents. Some adoptions go through an agency, some are handled by the birth mother, and some are even brokered through a court or public agency if the child is a ward.
An adoption can only go through the Muscogee Nation tribal court if either the birth parent(s) or the adoptive parent(s) is a member of the Muscogee Nation. If you're involved in an adoption in tribal court, you need an attorney who respects the delicacy of these matters and knows how to handle them properly. Jason M. Lile will do his best to represent you and get you the outcome you desire.
Grandparents' Rights in Muscogee Nation
If your grandchild is a member of the Muscogee Nation and your relationship with them is at risk of changing because of divorce, adoption, incapacitation, or incarceration, you need a family lawyer on your side.
You have to fight for the right to a continued relationship with your grandchild if their mother or father is trying to prevent you from communicating with them. Usually, you'll need prove to the court that it's in the child's best interest to have a relationship with you.
For assistance proving this, you should enlist the services of family attorney Jason M. Lile. He can help you show the court that you are a valuable part of your grandchild's life.
Free Consultation with a Muscogee Nation Family Lawyer
Whatever family law matter you're dealing with, it's important that you have an attorney you can trust to represent you. From divorce, child custody, paternity , grandparents' rights or other family law matters, Jason M. Lile has the expertise to represent you in Muscogee Nation tribal court. For a free consultation, call (918) 947-6552 or click the consultation request button on this page.